My Photo on a Ravensburger Jigsaw Puzzle

A few months ago a local toy shop (Teddy Toys) contacted me and asked for permissions to use one of my photos of our local castle "Burg Sparrenberg". They intended to create a jigsaw puzzle representing Bielefeld. The jigsaw should be produced by Ravensburger Spiele, probably the best known producer of jigsaw puzzles in Germany.
These plans have now become reality and the jigsaw puzzle is available at Teddy Toys in Bielefeld.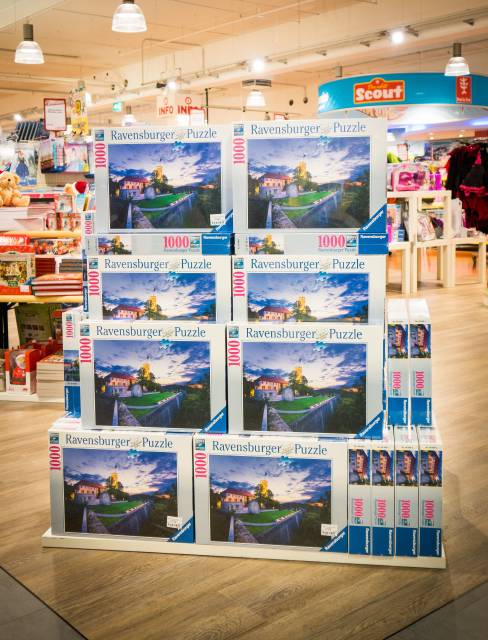 Westfalen-Blatt, a local newspaper, reported about the first Ravensburger jigsaw of Bielefeld on Wednesday: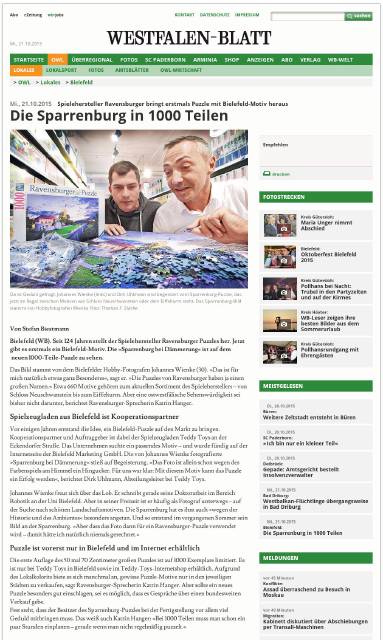 There is only a limited amount of these jigsaws available. So go ahead and buy them. ;)