Marrakesh & Essaouira
Impressions from a trip to Morocco in May 2019

This is a collection of photos from a one-week trip to Marrakesh and Essaouira in May 2019.
The Souks of Marrakesh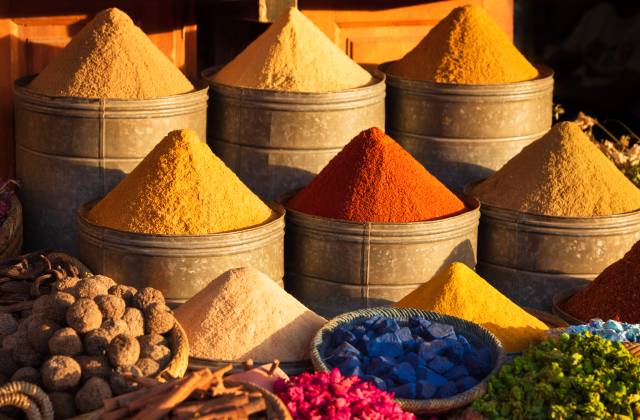 A common sight are the artfully presented spices, herbs, nuts or color pigments. Sometimes, you can spot some fake ones though.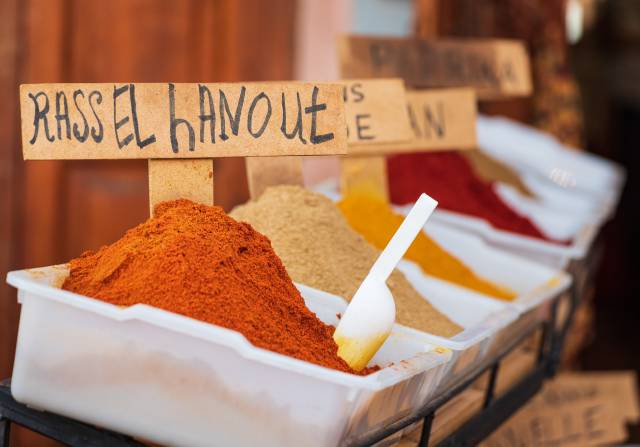 Bahia Palace
Another famous attraction of Marrakesh is Bahia Palace, a collection of impressive yards and buildings from the end of the 19th century. During opening times, this palace is constantly packed with tourists. The photo below is a composite from 10 shots over 20 minutes and still I wasn't able to get rid of all tourists in all places.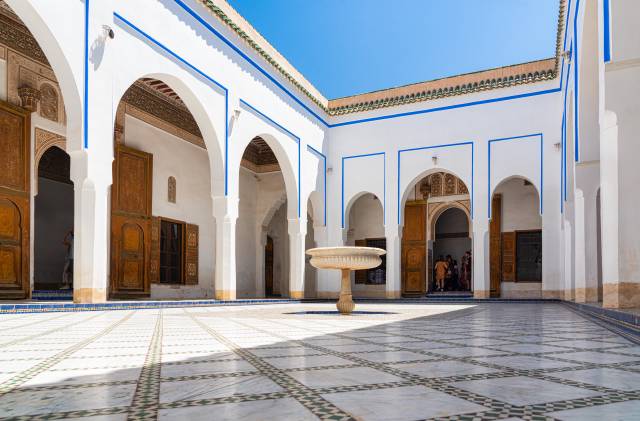 A wooden roof in Bahia Palace.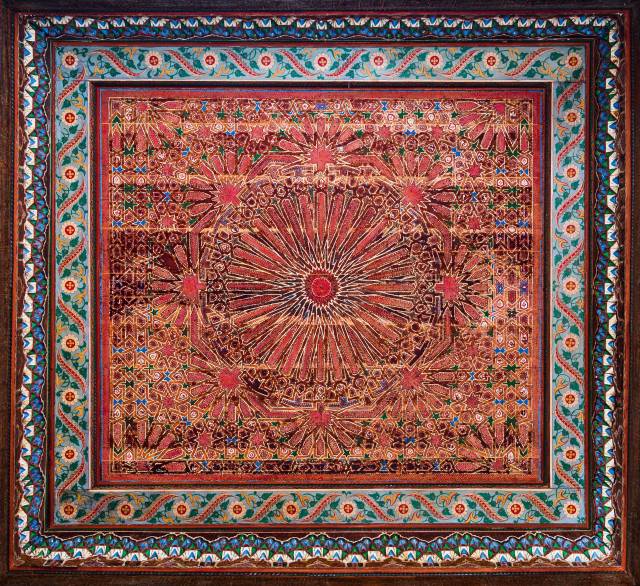 Saadian Tombs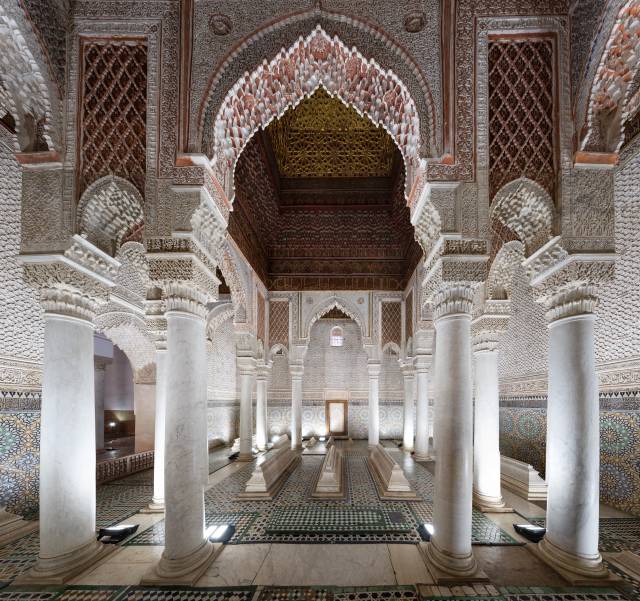 Jemaa el-Fnaa
Starting in the evening hours, the main square of the Medina in Marrakesh fills up with tourists and various opportunities for them to spend money. Outdoor restaurants fill the place with smoke, orange juice sellers try to grab your attention, and snake charmers are trying to earn some money.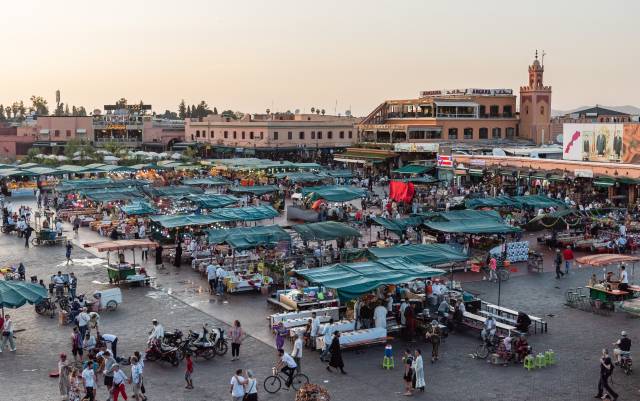 Before sunset, people assemble in one of the roof top restaurants along the borders of the square to get a good view on the scene. Be early enough to get a good table. Below are some views on the square from Cafe de France and Cafe Glacier.
Night-Time Entertainment on Jemaa el-Fnaa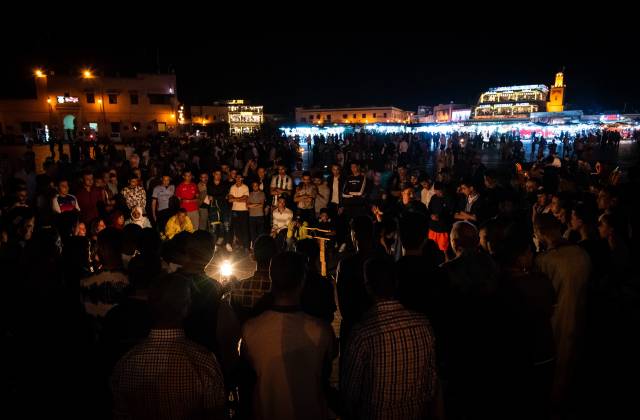 Jardin Majorelle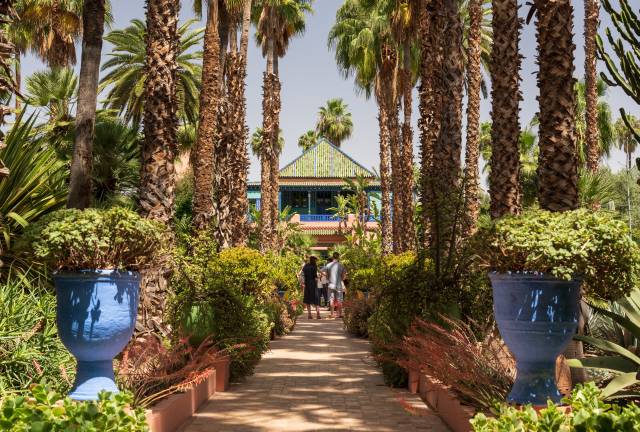 The most famous attraction in Marrakesh, located outside of the Medina. A nice garden, but not extremely impressive to my mind. A good opportunity for photos is the blue building inside the garden, though.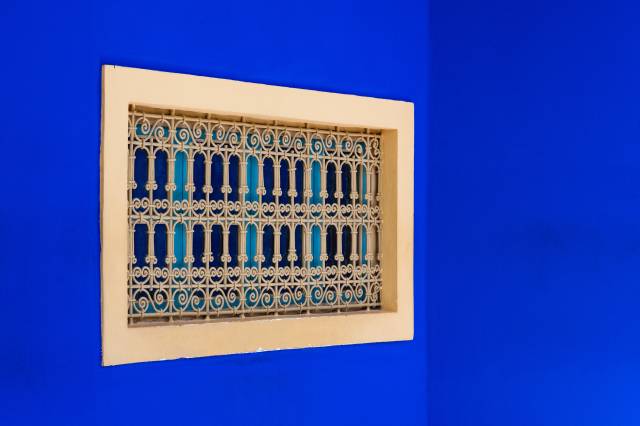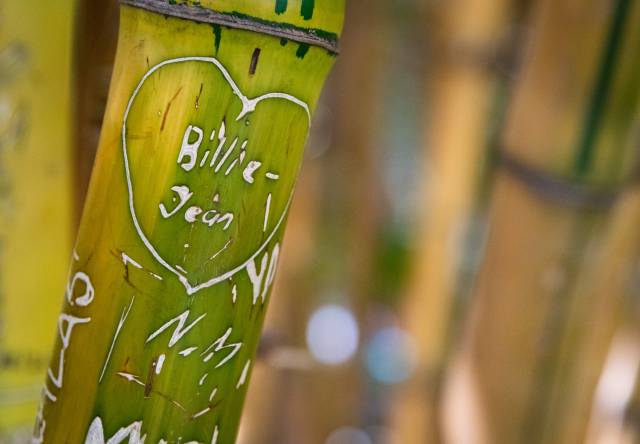 Essaouira
In contrast to the big and hot Marrakesh, Essaouira is a little town at the coast with a relaxing atmosphere and comfortable temperatures.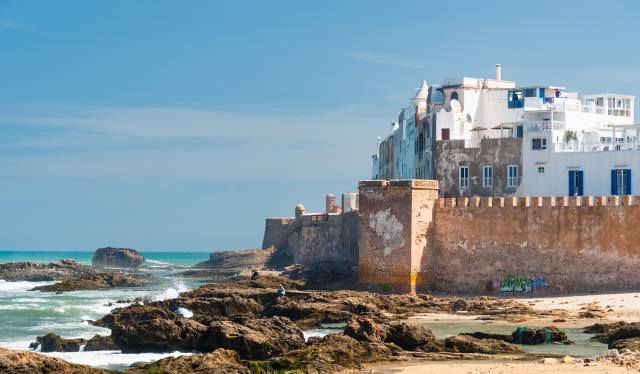 The Harbor
The most crowded and busy area is definitely the harbor with many small blue fishing boats and fisherman trying to sell the fresh fish. Without cooling, the smell can sometimes be overwhelming here.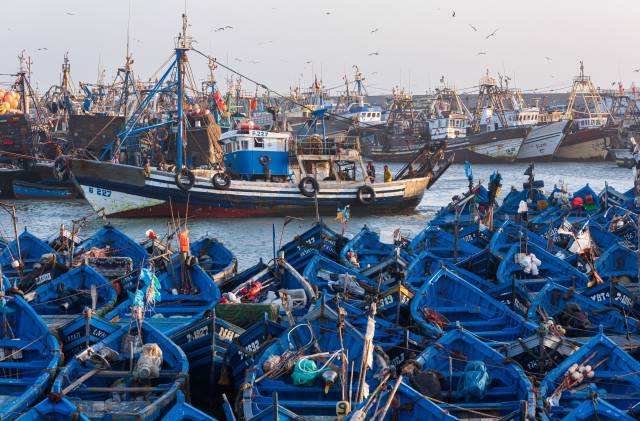 The Skyline
The most iconic part of Essaouira is definitely its skyline with the Medina surrounded by city walls raising high above the ocean.